Queensland Premier visits MANA@Marsden Program
Aug 06, 2019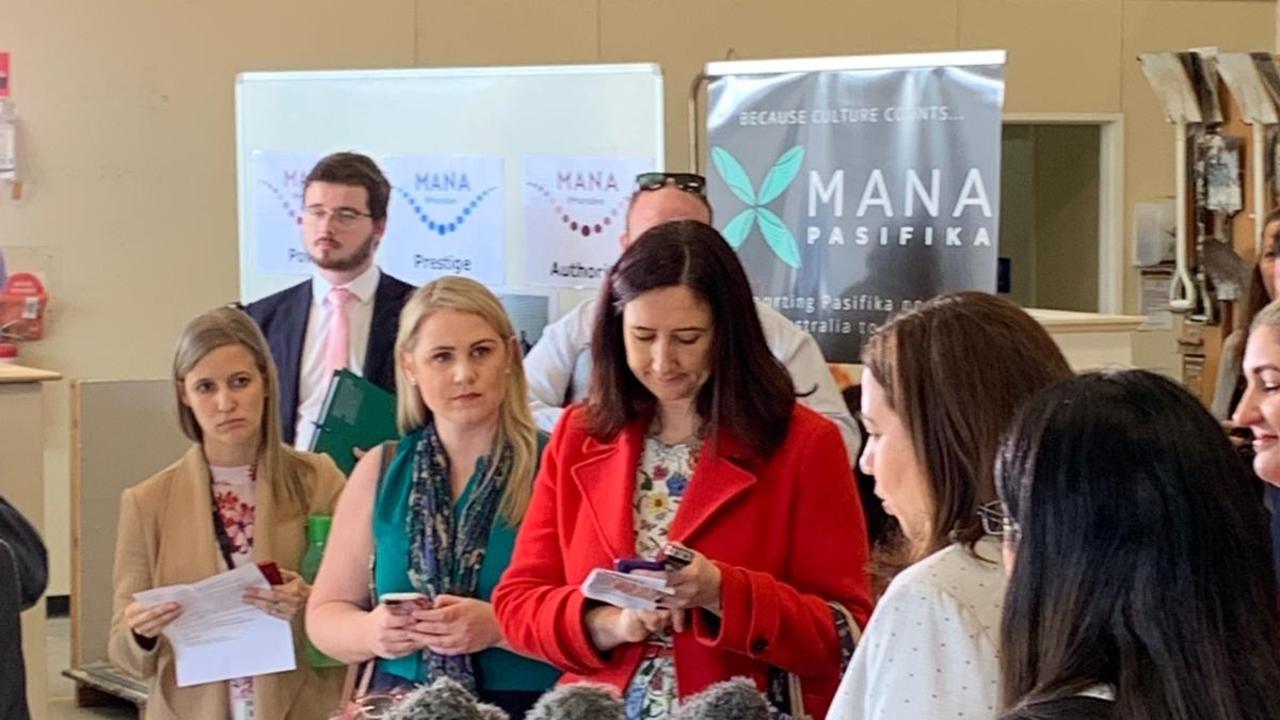 Yesterday our MANA@Marsden SHS Program had the pleasure of hosting the Premier of Queensland, Anna Palaszczuk, and three MP's Shannon Fentiman (Waterford), Linus Power (Logan) and Grace Grace (McConnel).
As the local member as well as the Minister for Training and Skills Development, Shannon Fentiman chose Marsden SHS and the MANA@Marsden Program more specifically to announce their 'Free Apprenticeships for Young Queenslanders' scheme whereby under 21-year-olds will gain free training, subsidized by the State Government.
Parents, school leaders, students, tradespeople, building companies, community members, political minders and the press all descended to the Trade Centre to hear the Premier make the announcement.


Teachers Tom Patterson and Stephen Shanks had the MANA@Marsden students continue with their normal class routine - laying bricks, tiling, and carpentry. Deputy Principal Colin Troyahn was in his work boots and mucking in as well.
Despite the hive of activity, the students remained focused on their tasks, as Tom and Principal Andrew Peach ushered the Premier and Ministers around the Trade Centre. Students Enos, Ezra, and Stevie even got to assist Ms. Palaszczuk lay some bricks of her own!
After the announcement, the media made their way around the students' workstations and asked for interviews and demonstrations. The students were articulate and proud in their responses, and gladly discussed their future aspirations, potential career pathways and motivations for success.
The biggest win for our program was that the students got to see first-hand that people from varying sectors of society are supporting them to succeed - parents, community members, teachers, tradies, business owners, and politicians all met in one place to show a commitment to their career paths. The students got to feel that we all believe them to be valued members of our community and that they have skills, characteristics, and strengths that the community need and want to see come to life.
As the Government's apprenticeship scheme intends to create a smoother pathway for school leavers to enter a career in the trades, we intend to ensure our students have the requisite skill plus the strength of character to succeed in whichever path they choose.
#MANAPasifika #MarsdenSHS #QUTPA #BrisbaneSouthPHN #OneNesia #runways #careers #character #skills #labouroflove #loveoflabour #youthleadership